Hello! Everyone, Welcome Back to Manjiri's Foods…
On this auspicious occasion of Hanuman Jayanti, I pray Lord Hanumanji to bless you all with Good Health and Cheer.
Hanuman Jayanti Special-Dal Vada is a special recipe made especially on this day to mark the birth anniversary or Janmotsava of Lord Shri Hanuman
Hanuman Jayanti – Why it is Celebrated?
Hanuman Jayanti is a Hindu religious festival. On this day Hindus celebrate the birth of Lord Shri Hanuman. The festival is observed on Chaitra Poornima.

Hanuman Janmotsav is the biggest celebrated festival in India. Lord Hanuman is a passionate devotee of Lord Rama and is widely known for his steady devotion to Rama. Hanuman is the symbol of strength and energy.
Lord Hanuman is also the most worshipped deity by Hindus. So worshippers do not miss this opportunity to seek Lord Hanuman's blessings by offering special pooja and also offering his favorite foods as Naivadyam. It is said that Dal Vada is one of his favorite food. So, devotees offer Dal Vada and Garland made of Dal Vada on this day.
So let's make Dal Vadas and Offer them to Lord Hanumanji and Seek his blessings.
Ingredients:
Chana Dal: One Bowl
Urad Dal: One Bowl
Jeera: One Tea Spoon
Green Chilies: Five to Six or according to your taste (How Spicy you want)
Coriander Leaves: Half Bunch
Ginger: One inch
Salt: As per taste
Sugar: One Tea Spoon (Optional)
Hing: Half teaspoon.
Oil: For frying
Preparation:
Soak Chana dal and Urad dal separately overnight. And drain the water the next day and wash the dals two times.
Wash and cut coriander leaves. Split green chilies. Remove skin from ginger. Put all these ingredients along with dals in a grinder jar and add Salt, Sugar, Jeera, and Hing. Grind these into a coarse paste without adding water.
Take a Kadai and put oil in it for frying Vadas. Put two to three spoons of hot oil in the batter and give it a good mix.
Take a small amount of batter and flatten it and make a hole in it with your finger.
Put the Vadas in hot oil and fry till golden brown on medium flame.
Serve the hot Vadas with chutney or without chutney as they are spicy.
Making of Dal Vada in Step by Step Photos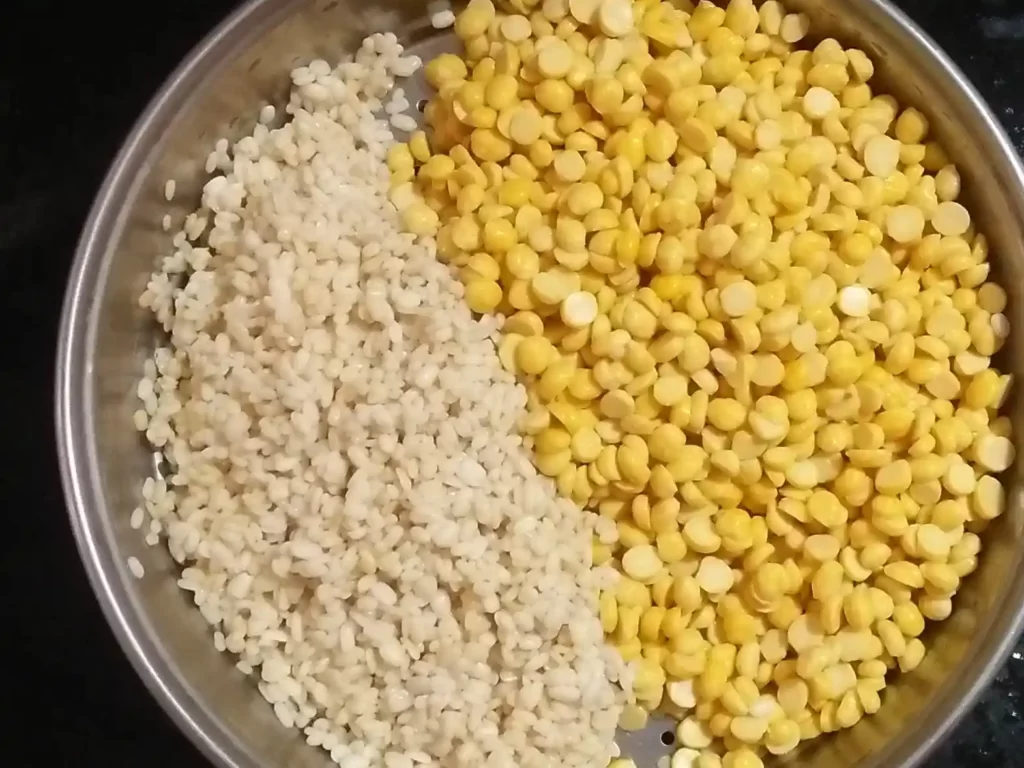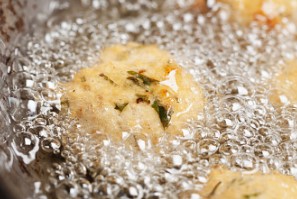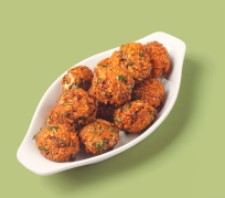 Cooking Tips:
Remove water from the soaked dal completely.
Don't use water at all while grinding dal. Scrape the sides of the grinder jar in between if needed.
Refrigerate the ground batter for half an hour as it makes Vadas soak less oil.
Fry vadas till they are golden brown.
Health Tips:- As these Dal Vadas are deep fried not recommended for Diabetes patients and people with high cholesterol.
Hanuman Jayanti
History
Lord Hanuman was born on the chaitra Shukla Purnima (Full moon day on the Hindu Calendar Month of Chaitra). Hanuman Jayanti is an important festival for Hindus. Hanuman is the symbol of strength and energy. Hanuman is said to be able to attain any form at will, with his power he can shift rocks, move mountains, dart through the air, seize the clouds and travel to any place with a speed even more than Garuda. He is worshipped in folk tradition as a deity with magical powers and the ability to conquer evil spirits.
Lord Hanuman is one of the most worshiped gods in India. He is believed to be an incarnation of Lord Shiva. Lord Hanuman is known for his devotion to Lord Sri Ram. He was born to Vayudeva (Wind-God) Kesari and Anjani. He is an ideal karma yogi for his fearless, selfless service, humility, and devotion to Lord Ram. It is said that Lord Hanuman is the only deity that cannot be troubled by negative energies.
People across the country celebrate Hanuman Jayanti by observing fast, reading the Hanuman Chalisa, and spending the day singing bhajans and hymns devoted to Lord Hanuman.
Significance:
According to the legend, once Lord Hanuman saw Goddess Sita applying sindoor on her forehead. On seeing this, Lord Hanuman enquired Mata Seeta about the reason for applying Sindoor. Goddess Sita then replied that this would ensure a long life for her husband. Hanuman then smeared his entire body with sindoor, in an effort to ensure Rama's immortality. So, on this day, devotees visit temples and apply tilak of sindoor to their foreheads from the Hanuman's body as this is considered to be good luck.
I hope you are going to like this article.
Please SUBSCRIBE to my blog so that you won't miss any recipes in the future. Press the FOLLOW button and help me to grow..
Also, don't forget to follow me on
Facebook, Twitter, Instagram, LinkedIn, and Pinterest.
Subscribe to my YouTube Channel..
See you in my next recipe; till then Eat healthily and stay healthy..
Bye…